It may sound like science fiction, but it works and it is additionally quite simple. Android applications under Windows, of course, you can not just run, it must go through the emulator.
There can be several reasons to run your favorite applications from Android in Windows.
To run them on a large screen, application you are using is not available for Windows or you dont have android device and want to try some apps.
Solution is offered by the people of BlueStacks. You must only install an application that emulates the environment in which Android can run just fine. BlueStacks is free. Only occasionally may tells you about installing sponsored apps. Of course you can pay for full version without adds.
It is possible to install applications from Google Play when you connect your google account with BlueStacks. Or you can install application packages directly from Windows.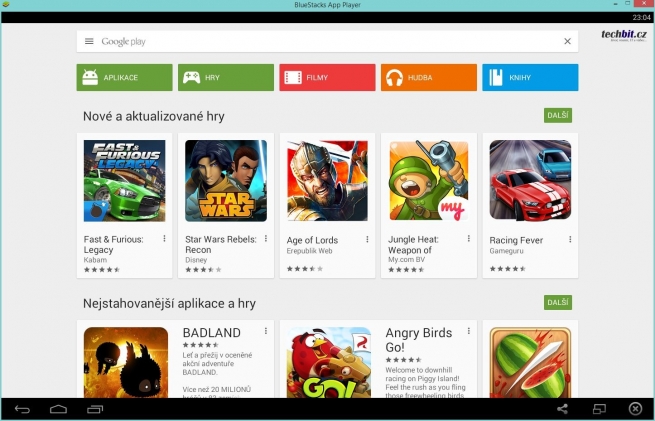 BlueStacks is built on version 4.4.2 KitKat. You can download it from BlueStacks home page.